Mooring Chain Inspection
Complete mooring inspection, maintenance and repair service
Premier Worldwide, Inc. offers a complete mooring system inspection, maintenance and repair service to its clients for all types of mooring systems. This includes semi-submersible oil rigs, floating production units, cargo vessels and offshore installations using chain, wire rope and hardware in any size, under all classifications.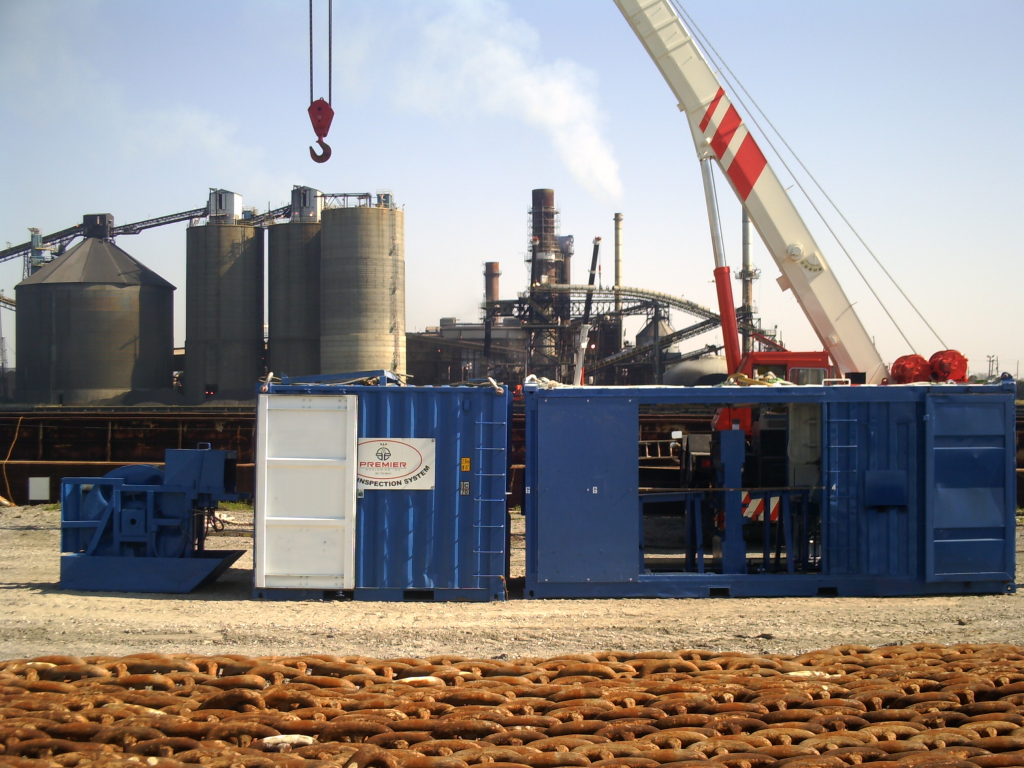 Our MOCRU (Mobile Offshore Chain Repair Unit)
Premier excellence extends to the latest applied technology for chain repair with its unique Mobile Offshore Chain Repair Unit. This unit is capable of repairing and refurbishing mooring chain up 3.5" to ABS and DNV standards at a fraction of the cost of new chain.